Being Eco-friendly is no longer for the minorities. Each one of us have the responsibility to choose sustainable and ethical products from everyday items to what we give to loved ones. When it comes to choosing eco-friendly gifts, you can actually be quite creative in selection. Here are some examples I have found;
Jewellery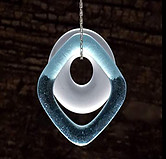 These beautiful jewellery, or spelt 'jewelry' in other parts of the world, used be a bottle in its past life. The colour comes from the the original bottle, in this case a bottle of Bombay Sapphire. This would be an ideal gift for a gin lover or someone who cherishes the beauty of the design and the ethical way they have been made. It is a fact that the process of recycling glass and creating something with it uses less energy than manufacturing glass from scratch. So it is very 'considerate' of you to give this as a gift to someone 🙂
See a few different designs by clicking here 
'Make Your Own' Kits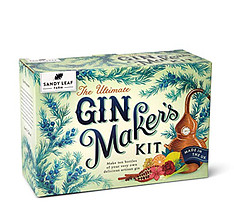 Know someone who is stuck at home and can't get to the bar? What better way to see a new angle to a self-sufficient life but to start with making something yourself?
Gin making, rum making, bacon making, popcorn making, pasta making, cosmetics making… the list is endless. I am sure some of remember the time we made stuff ourselves with what we had. Go on, help them get their crafty hands out.
See some other ideas by clicking here
Solar Powered Watch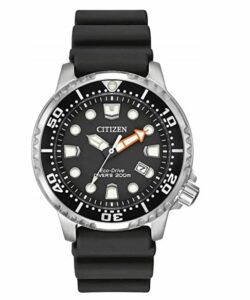 When you think of being eco-friendly, you may not think of wrist watches first, but if we want to support our future with sustainable and renewable power source, then it can start with your personal item.
While digital and smart watches have become popular, what they all have in common is that they still have to be charged with conventional electricity. The solar powered watches work just by the sun light even when the sky is cloudy.
See some stunning examples here. 
Biodegradable Yoga Mat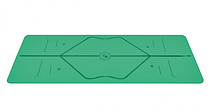 May people have taken up yoga in recent years which means many yoga mats have been thrown away and replaced by a new. Did you know that most yoga mats are made of materials what are similar to plastic and will not breakdown for hundreds of years even after yogis have transcend into a divine?
Truly conscious yoga practitioners will need one of these yoga mats which have been designed and created by a yogi named, James.  Watch out for cheap imitations. This is the official item and available to buy here.
Electric Folding Bike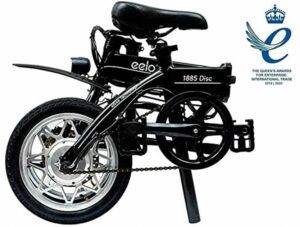 Remember when electric bikes first came on the market and they were around £3,000 and did not seem like a good economical alternative to cars? A few years on, there are many electric bikes on the market and the prices have come down. This particular one is chosen to be listed here because not only it is electrically powered, it is also foldable. at a very reasonable price.
This opens up new opportunities not to get on your bike (even with your bad knees) instead of driving your car to the train station or doing other errands. We all should be minimising the use of our car, especially for commuting and short distance journeys.
You know some one who needs this. Click here for more info.
Promote Biodiversity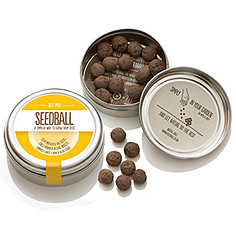 One does not have to be a keen gardener to appreciate nature and want to protect it. There are many things we can do that can encourage restoration of the diversity of the planet. From planting seeds of flowers that help bees and insects, catching  rainwater to water the plants instead of hose pipes and using food waste to make composts at home.
Where do you want to start? Check out some of the ideas here
Reusable Beauty Products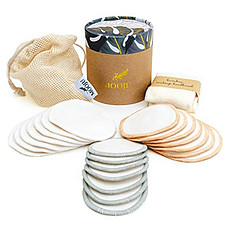 We like this reusable make up pad set because it is beautifully presented for something we use everyday. This is definitely suitable for someone who likes to look after their skin as well as the planet. They are washable and comes with its own washbag and a head band made of bamboo.
The pads are made with natural materials, 70% bamboo and 30% cotton making them suitable for all skin types.
You can buy them here 
We hope you now have some good options on gifts that are both eco-friendly and fun ideas.